Our Story
We proudly celebrate over 50 years in business in the Irish market as a leading manufacturer of quality bespoke custom hand made furniture. When it comes to Waterford Woods products, it is our attention to detail and continued effort to evolve, enhance and bring you new and innovative designs and ideas which has secured our position as a well established business.
Nothing matches the beauty and elegance of solid wood furniture. Waterford Wood have an extensive range of solid wood furniture pieces that compliment every room in your home. Encompassing beds and dressers, dining room tables and chairs, armoires, fitted and free standing kitchens, Waterford Wood have a fantastic selection of solid wood furniture pieces to suit every style. All items are made to the highest standard of quality and produced to individual specifications on request.
Our focus is on offering high quality products tailored to meet individual requirements – Paul McCarthy – Owner, Waterford Wood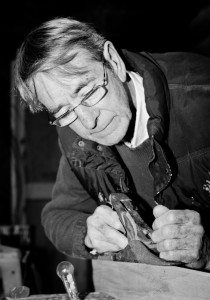 Paul McCarthy – Master Craftsman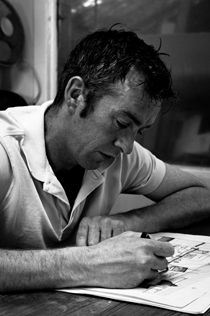 Conor McCarthy – Bespoke Design
The designs at Waterford Wood combine modern elegance with timeless quality that stems from a sense of tradition and a passion for the art of woodworking. The emphasis is on providing the best of both worlds: an unmatched inventory couples with customer service. "our focus is on offering high quality products tailored to meet individual requirements" states owner Paul McCarthy. Once you have placed your order Waterford Wood takes special care to ensure that your solid wood furniture is delivered in a safe and timely manner directly to your home.
As the environmental impact becomes more topical, Waterford Wood ensures that all furniture is environmentally friendly and manufactured using recycled Pitch Pine and Hardwoods to include Oak, Walnut, Maple, Mahogany, Cherry, Ash, and Teak from sustainable forests.
We use dovetail construction for drawers instead of the cheap butt joint and nail methods.
Handmade furniture can only be called 'handmade' when it is constructed by woodworker. The skilled craftspeople at Waterford Wood have dedicated themselves to producing heirloom quality furniture.